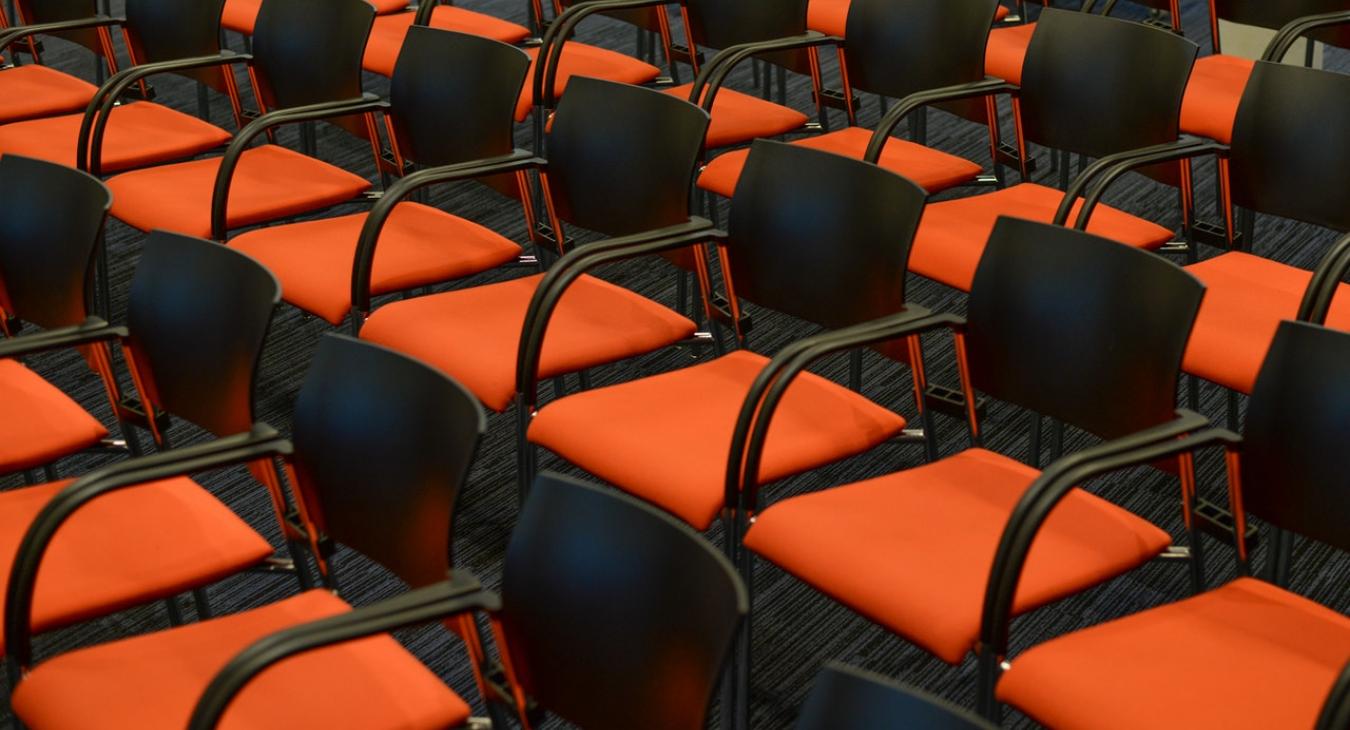 Dublin Castle was the setting for a recent conference celebrating the centenary of the International Labour Organisation (ILO) themed around the 1944 Declaration of Philadelphia. The principal author of the Declaration was Irishman Edward J Phelan who had a distinguished career with the ILO and was credited with shaping its values.
Congress was represented by General Secretary Patricia King, Liam Berney Industrial Officer and David Joyce, Policy Officer and Deirdre O'Connor member of the Executive Council of ICTU.
The opening address was given by President Michael D Higgins, who expressed his concern at "new emerging trends in work, and his belief that "we are now witnessing increases in precarious employment, contract working, and ongoing casualisation of labour".
A variety of speakers drawn from academia, employer and trade union bodies offered perspectives on some of the major issues on topics including the future of work, fairness security and opportunity, sustainable and decent advancement for all.
President Higgins in his address said that Nobel Peace Laureate Kailash Satyarthi, who attended conference and "has made a profound contribution towards the ending of child labour, as well as providing powerful advocacy for the rights of children and young people to education. He is the architect of the single largest civil society network for the most exploited children, the Global March Against Child Labour.
The Global March covered almost 80,000 km and played an important role in the adoption of ILO Convention 182 on the Worst Forms of Child Labour which has been ratified by 186 of the 187 ILO member states".
President Higgins acknowledged Ireland's strong links to the ILO and the key role that Irishman Edward Phelan played in the organisation's establishment. "As Secretary of the Labour Section of the British delegation to the Peace Conference in Paris in 1919, Phelan took part in the peace negotiations and the process of the founding of the ILO.
He advocated for permanent machinery for international labour regulation, and he is indeed acknowledged as the architect of the ILO's tripartite structure, he said.
The President quoted Professor Hartmut Rosa of the University of Jena, Germany author of "Resonance".
This book "highlighted the need for society to move away from 'consuming' the world, to experiencing it and resonating with it. For the quality of life cannot be measured simply in terms of resources, opinions, and moments of happiness; instead, we must consider our relationship to, or resonance with, the world, or as Hartmut Rosa puts it, "from the act of breathing to the adoption of culturally distinct worldviews. All the great crises of modern society, ecological, democratic, psychological can be understood and analysed in terms of resonance and our broken relationship to the world around us".

President Higgins said "I believe this "catastrophe of resonance", as Rosa puts it, which we have witnessed in modern times, is related to growing narcissism, aggressive individualism and an emphasis on insatiable consumption and wealth accumulation, a far cry from the social justice, solidarity and fairness principles that underpin the framework for the Sustainable Development Goals and the 1944 Declaration of Philadelphia, revisited today as the theme of our conference".
In the final session, Congress General Secretary Patricia King quoted Article 23 of the Universal Declaration of Human Rights "Everyone has the right to work, to free choice of employment, to just and favourable conditions of work and to protection against unemployment. Everyone, without any discrimination, has the right to equal pay for equal work".
The General Secretary said "if you take a look at our economy is hard to see that workers have a voice at all, and many are not paid a decent wage.  She said "the precariat is growing in this country; some work is disguised as "flexible" when it is far from flexible and is in fact precarious. What workers want is "a fair wage, decent work and a balanced relationship with their employer – can you imagine a world without organised labour"? Patricia King said Congress will continue to argue for unions to have a legal right of recognition in the workplace enshrined in Irish law.
Danny McCoy of IBEC said he was "very conscious of the role of social partners in this society" and the recent beef dispute illustrated the danger of not having social contacts.
The Chief Executive Officer of IBEC said that Ireland is a "rich case study" for the Philadelphia Declaration.  He pointed out that 80% of top companies are driven by "intangible assets" and estimated that €1 trillion euro of corporate balance sheets are controlled in Ireland.
In his contribution to the discussion on "Sustainable and Decent Advancement For All" David Joyce, Policy Officer, Equality and Development ICTU said there has been slow progress in meeting Sustainable Development Goals (there are 17 SDG's). He said "70% of the World's population has no access to social protection and 300 million workers in emerging and developing countries earn less than 1.9 dollars a day. The importance of decent work in achieving sustainable development is highlighted by Goal 8 which aims to "promote sustained, inclusive and sustainable economic growth, full and productive employment and decent work for all", he said.
On the theme of "The Future of Work", Liam Berney Industrial Officer ICTU referred to the issue of "bogus self-employment". He said some people were classified as self-employed when this was not the case at all". Liam Berney said "technology is changing the way we work, when we work and where we work. But the changing nature of work could represent an opportunity to improve living standards and address some of the many problems in the labour market. For example, to reduce the amount of time we spend at work, improve work-life balance and increase female participation in the workplace and address the gender pay gap".
Those in attendance also included Minister Heather Humphreys, Minister Pat Breen, Guy Ryder, Director-General of the ILO, Professor Virginia Doellgast, Chair of International and Comparative Labour at Cornel University, Mark Connaughton, SC and Professor Ciaran í" hí"gartaigh, NUI Vice-Chancellor and President of NUI, Galway and Nobel Laureate Kailash Satyarthi.
Conor Kavanagh ICTU Communications Office